Season ender – Spring skiing in the magic Lofoten Islands
Come join the madness!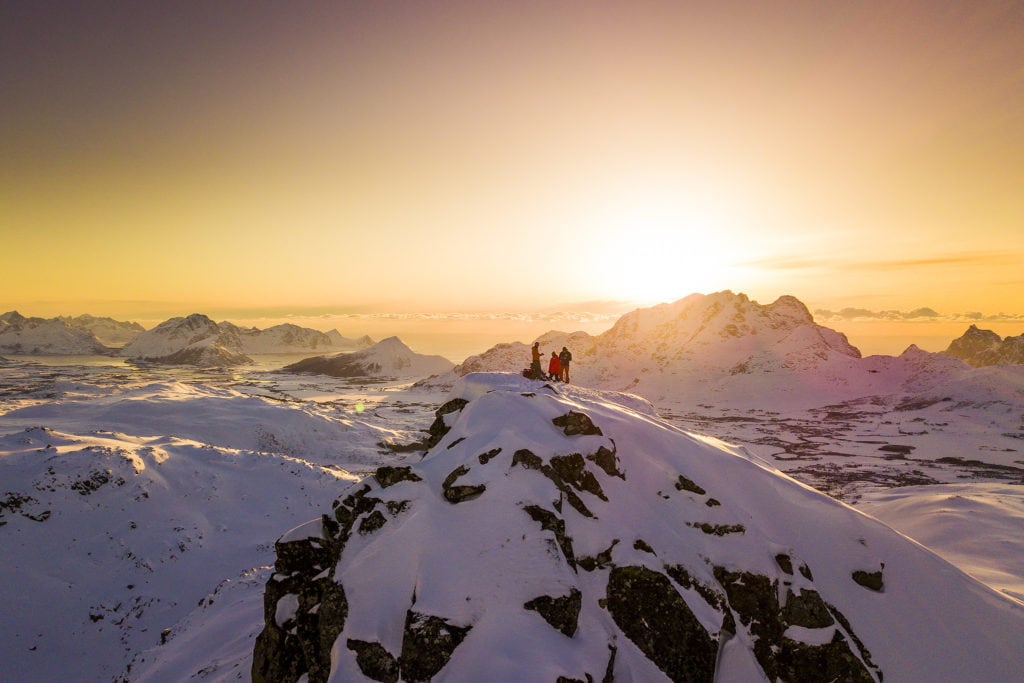 Ski from summit to sea and experience the beauty of the northern lights or the thrill of the midnight sun, in the Lofoten Islands of Norway. Far north in the Arctic Circle, the Lofoten Islands are home to some of the world's best skiing and hidden powder stashes, just waiting to be discovered. The Lofoten Islands are an archipelago in the county of Nordland, where one of the world's largest temperature anomalies occurs, creating epic powder conditions and excellent skiing weather too.
https://unmissable.com/experiences/lstf-the-lofoten-islands-mad-snow-festival/
Skiing in Lofoten is like nowhere in the world. If you're looking for an unforgettable experience, you'll find it in Lofoten. Imagine skiing from the seashore to a towering snowy peak, looking out across the islands and the water, and then carving untracked powder all the way to the sea.
http://pluss.vg.no/2016/03/13/2341/2341_23633036
Three reasons to choose the Lofted Islands for spring skiing
1. Experience the thrill of the midnight sun
http://perspektiv.wideroe.no/utgivelser/01-15-rundt-i-norge/topptur-avec/
2. Excellent choice for a late spring trip when central and southern resorts are already closed! http://www.nordnorge.com/no/lofoten/?News=489
3. At www.hattvikalodge.no you can relax and have a all inclusive experience. Includes accommodation, meals, transfers and guides.
http://www.friflyt.no/Ski/Droemmeforhold-for-toppturer-i-Lofoten
http://www.vgtv.no/#!/video/110910/se-de-fantastiske-skibildene-fra-lofoten
Get refreshed in the sea from the pier of Hattvika Lodge. The sauna and Hot tub will support you getting warm again…. Photo: http://www.davidbirri.com
A relax under 1000´s of blinking stars and the Northern Lights are flashing the velvet in Hattvika. https://norwaytravelguide.no/accommodation-hotels/hattvika-lodge/1/spring-skiing-in-the-lofoten-islands
Photo: http://www.konstalinkola.com