Aktivitet
Skiing In The Lofoten Islands
We explore the mountains by ski. Come Skitouring with us
From NOK 6.000,-
Duration: Full day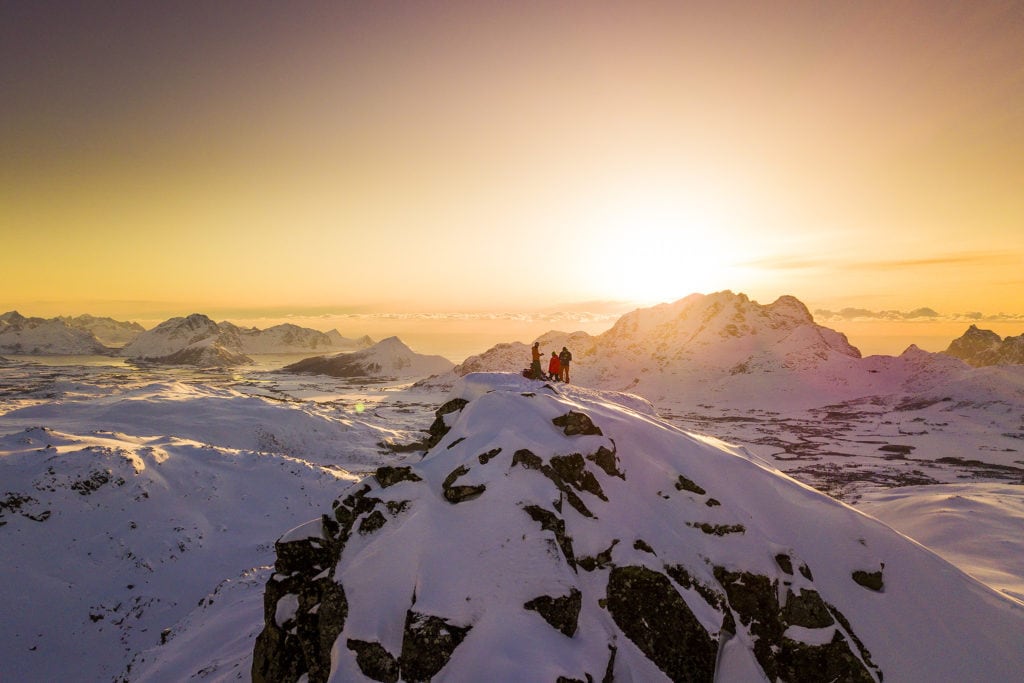 LOFOTEN – can not be described with words. This place has an aura that has to be experienced. Lofoten and Vesterålen is like a mountain range into the Norwegian Sea. The Lofoten islands is wild and uncompromising. Steep peaks and mountains provide many opportunities for skiing and splitboarding.
Previously it was the Lofoten fishery that attracted people out here. Now, extreme sports and also various artists left their mark on the environment. Ski mountaineering in this environment provides the best mix of mountain and sea that will affect you for a long, long time.
Once in the Lofoten – and you're doomed to this place! The combination of sea, mountains, snow / ice make these islands one of the most unique ski destinations on the planet.
PRICE INCLUDES:
Price upon request and availability.
DON'T FORGET:
Security equipment (Probe, beeper and shovel)
Helmet
Ski/ Splitboard and boots
Skins
Ski wear
OUR TIPS:
Guides must be booked in advance and are subject to availability, as well as wind and weather conditions. Our touring partner; Hattvika Lodge holds no responsibility for trips to the mountains or sea. We facilitate contact with guides. The weather changes very quickly so it is important to have good equipment. Avalanche beeper, shovel and probe are mandatory equipment for mountaineering.
For those who want to combine holidays with exercise, there are many beautiful mountain peaks you can climb – and many of them within walking distance from Hattvika Lodge.
HATTVIKA LODGE – OUTDOOR ROOTED