AMONG THE WORLD'S BEST AREAS TO HARVEST FROM THE OCEAN
restaurant fangst
RESTAURANT FANGST in Hattvika focuses its cuisine on local ingredients with extensive use of tasting menus in a modern Bistro style dining service.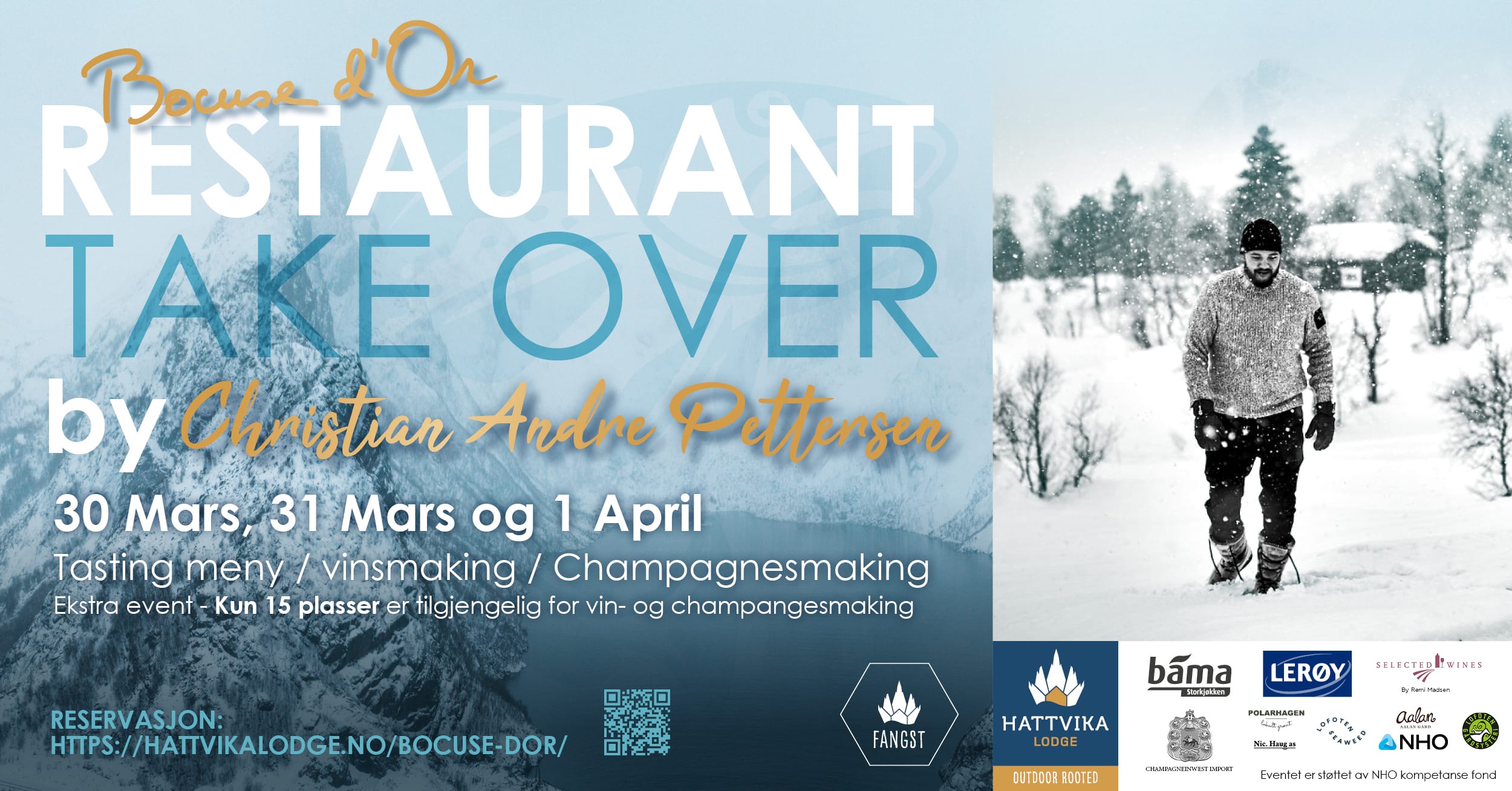 bocuse d'or edition
with christian andré pettersen
30. March, 31. March and 1. April we have Bocuse d'or in Restaurant FANGST. Come join us for a fantastic food experience with local food.
Book a table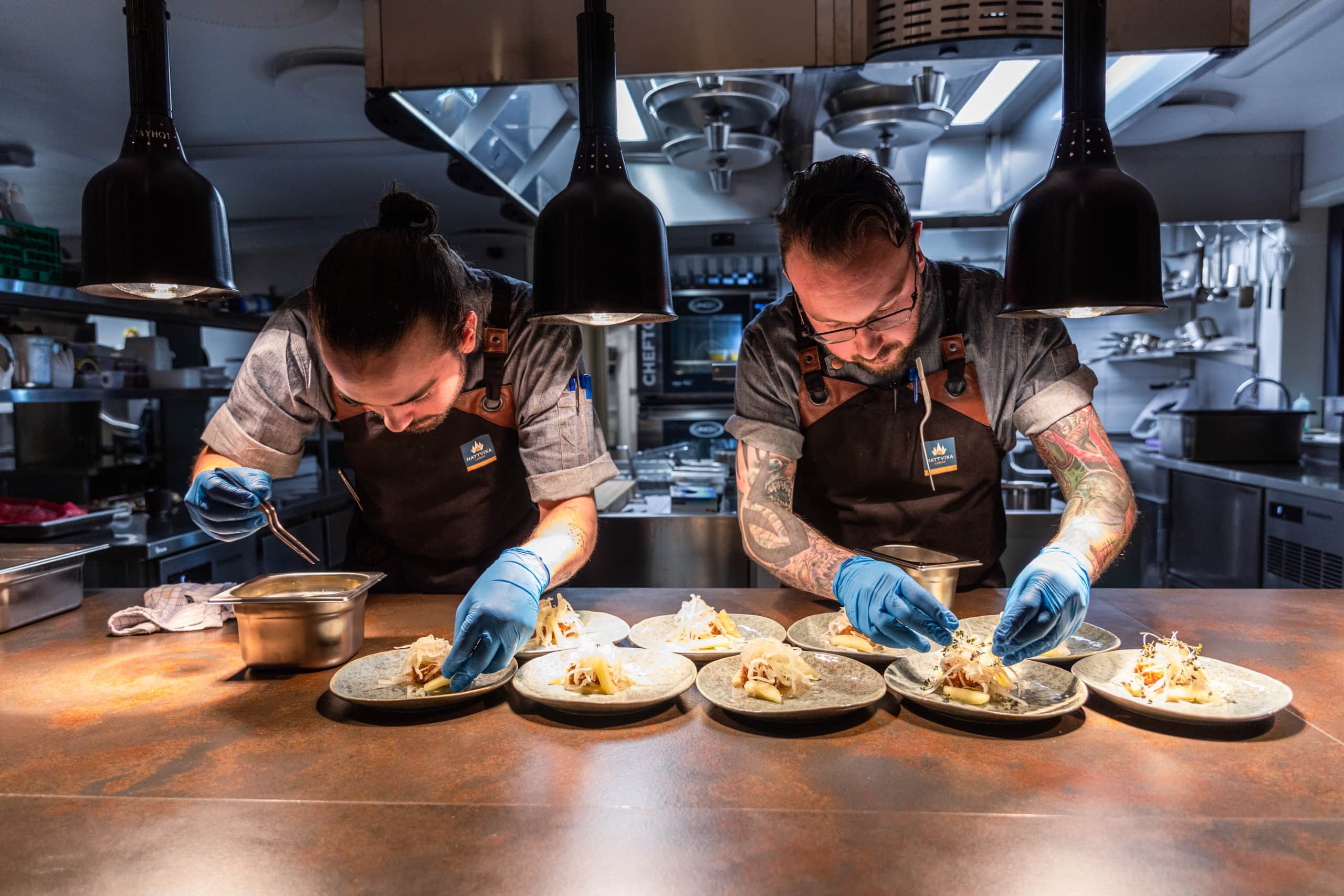 MENU BASED ON the SEASONS
A TASTE OF THE HISTORY OF LOFOTEN
The chef plans the menu according to the season and the kitchen staff ensures a complex taste experience based on local ingredients and traditions. The expression in the restaurant is modern bistro / fine dining, where Lofoten's history is presented on the plate.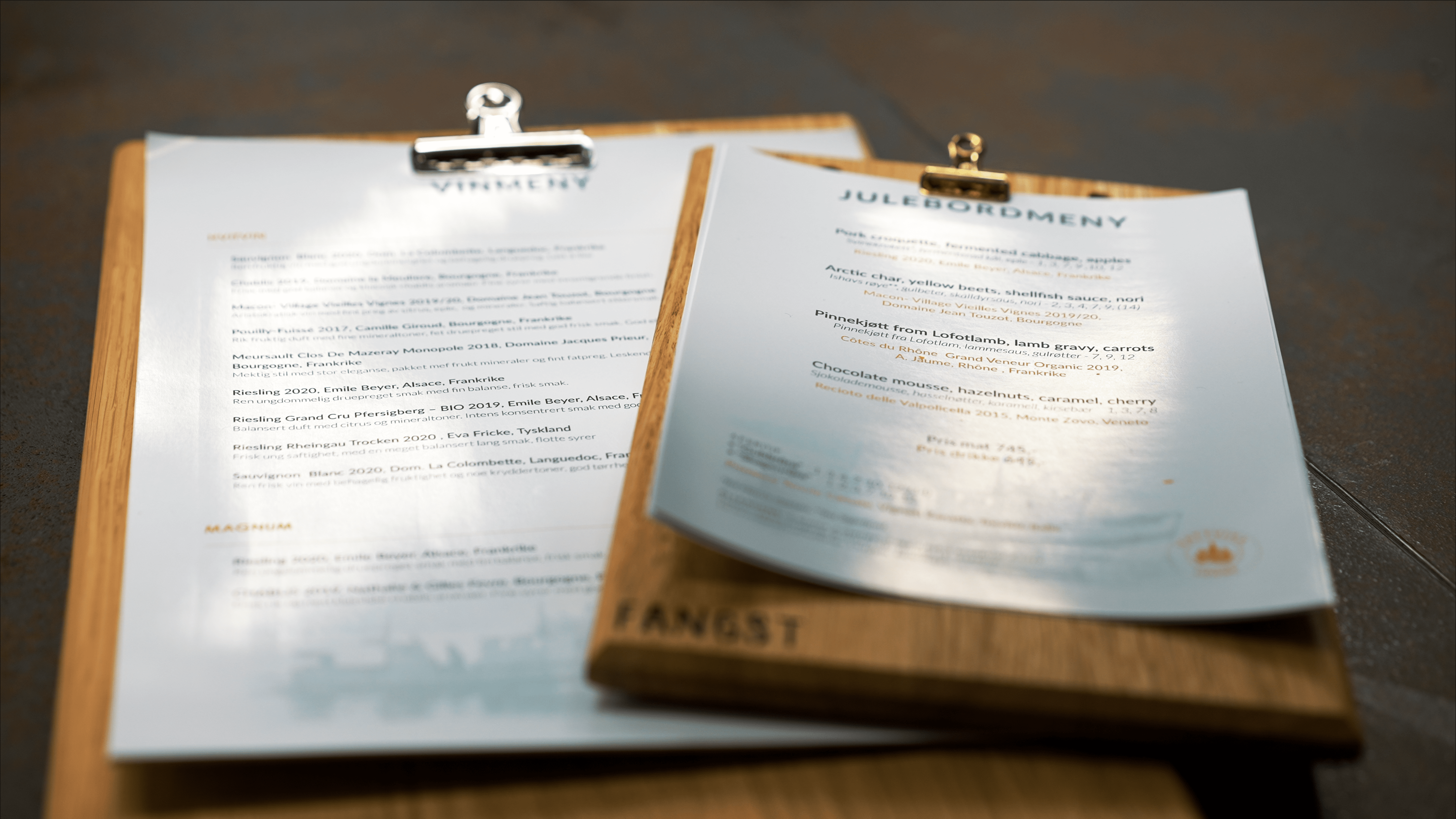 menu
HARVESTED FROM THE SEA BASED ON LOFOTEN'S SEASONS
Winter 2023 we'll serve only SET-MENUES from our Nordic Bistro kitchen
The kitchen's ambitions are to fill Lofoten's fantastic seasons and special focus on what can be harvested from the sea. The season's menus are presented in:
– The chef's 7-course tasting menu
– Same menu, scaled down to 5 dishes
– 3-course menu (fishing option / meat option)
– Exclusive 3-course SEEWEED menu in collaboration with Lofoten Seaweed Company
– Vegetarian alternative / Pescerarian alternative (must be ordered in advance)
– Children's menu with dessert that is on the child's terms
– Selection of local cheeses as a supplement (presented in exhibition)
MENU
BOOK A TABLE
Winter 2023 we'll serve set-menues only
Seating is between 6, 7 and 8pm.
OPEN WEDNESDAY, THURSDAY, FRIDAY & SATURDAY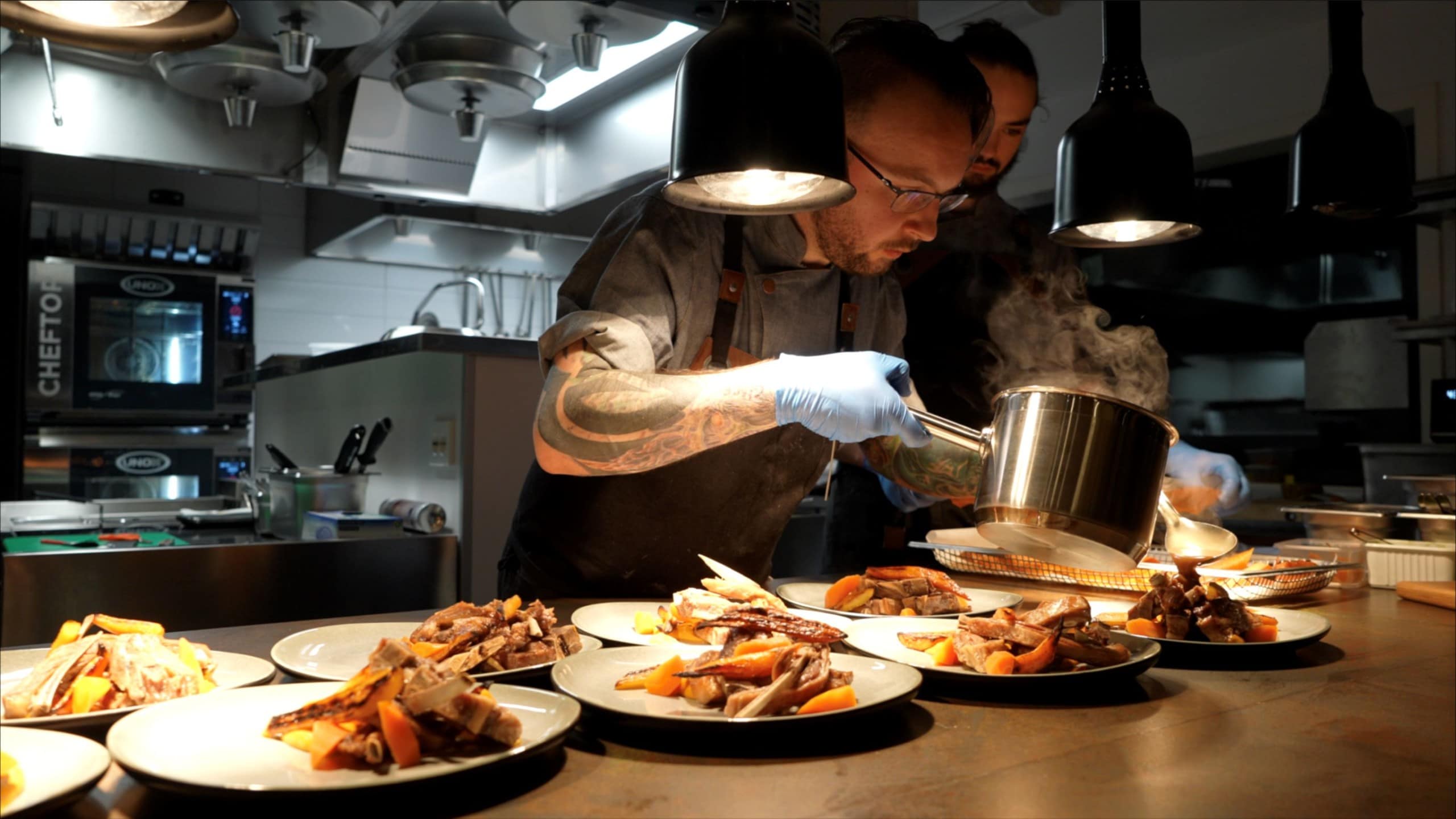 focus on local ingredients
FROM SEA – TO TABLE
Restaurant FANGST has its own fish landing zone, and we collaborate with local producers and fishermen to be able to present the menu with great diversity. Our ambitions are that the associated fauna (herbs / kelp) should have a central focus on the plate. We like to work with the focus «FROM SEA – TO TABLE», where the chef and restaurant manager plan long before the season's menu is ready for serving.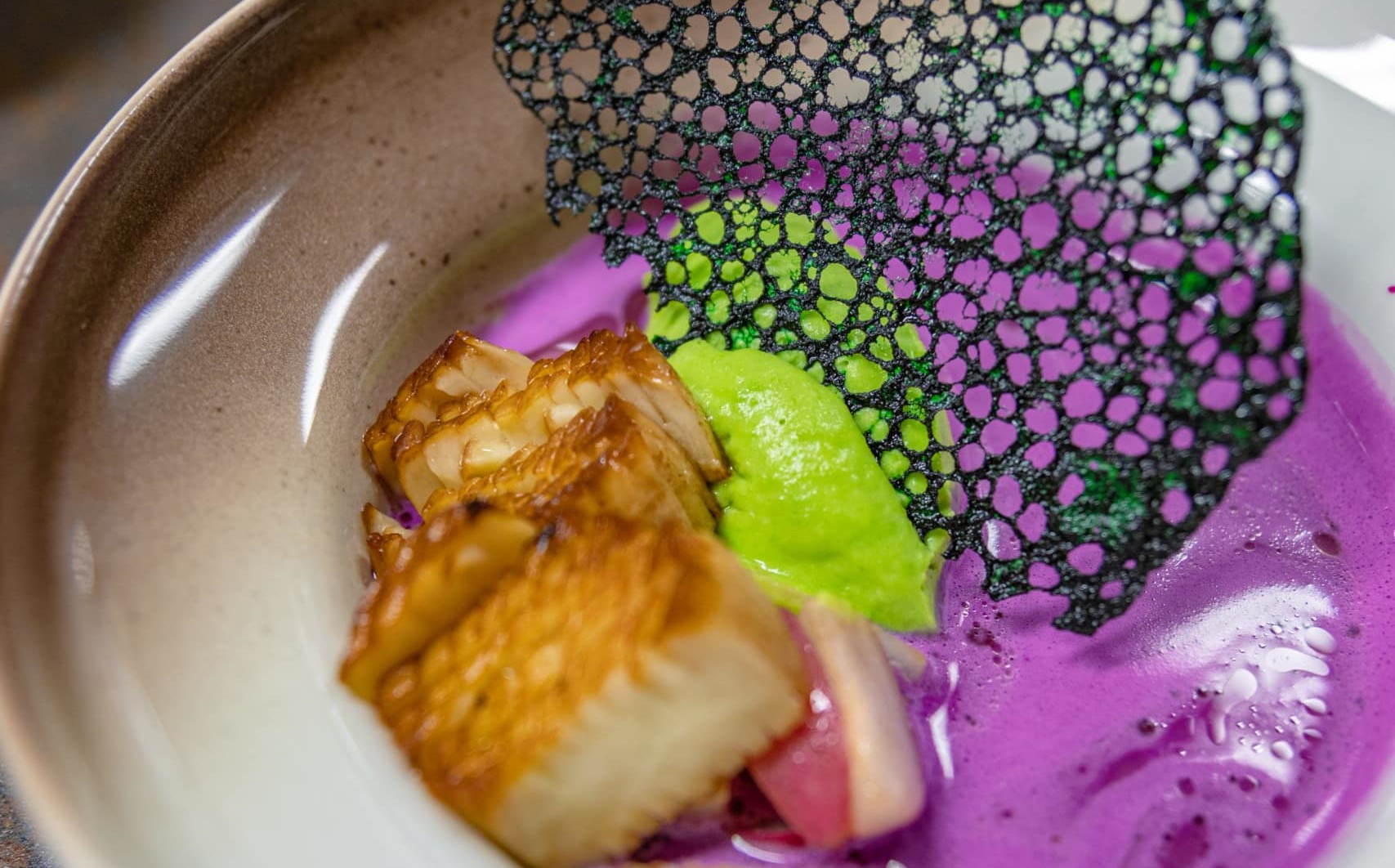 vegetarian
CHOOSE FROM MANY LOCAL INGREDIENTS
We put a lot of work into facilitating great dining experiences and collaborate with other restaurants in Lofoten for sustainable solutions in the short and long term

We have great vegetarian dishes that are based on local food. We use local suppliers of excellent ingredients.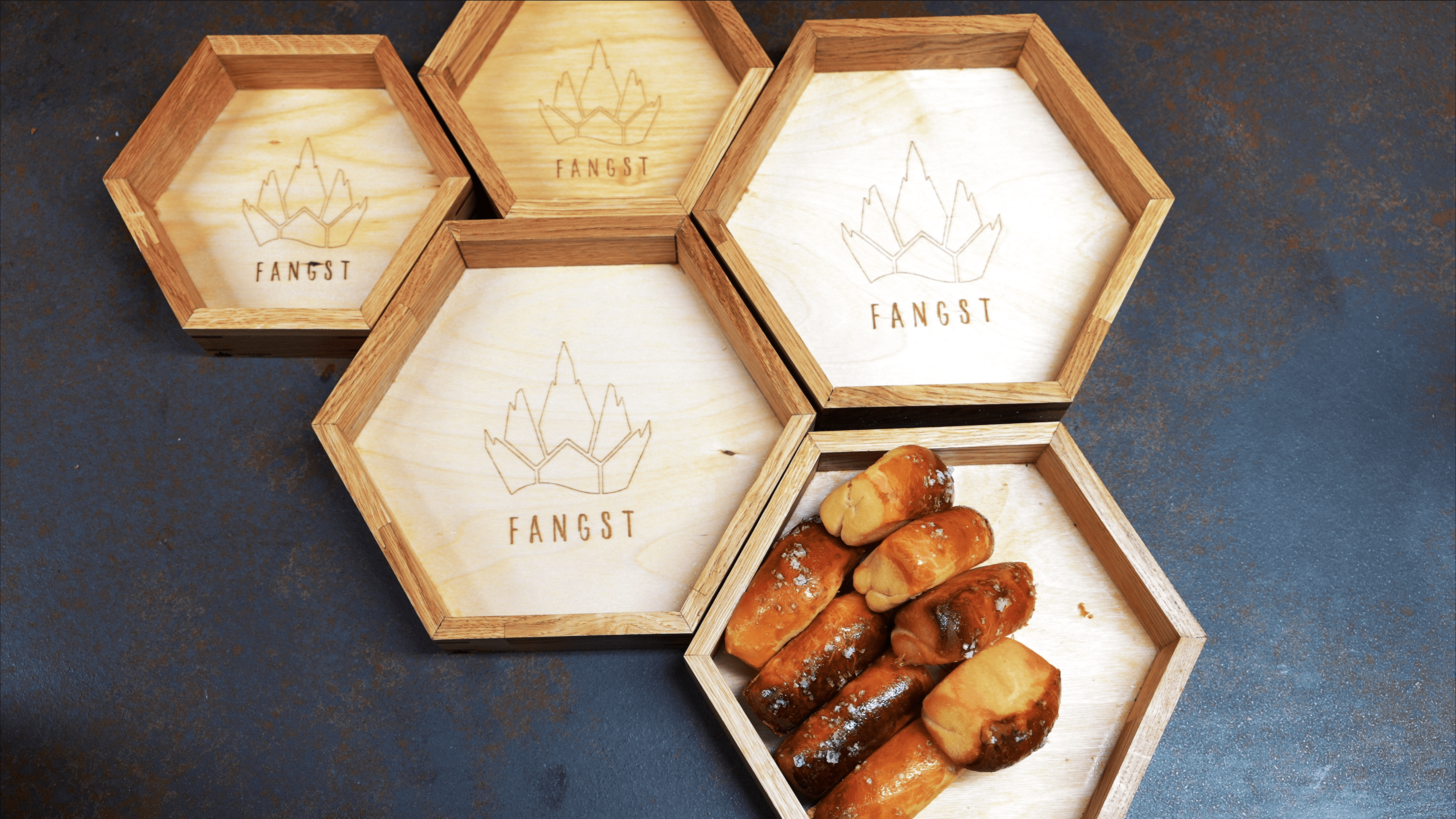 sustainability
DECREASE FOOD WASTE
We have focus on food waste, where recycling and reuse follow the kitchen's opening hours. With us, you as a guest will find imprints from yesterday's dinner in today's breakfast or lunch.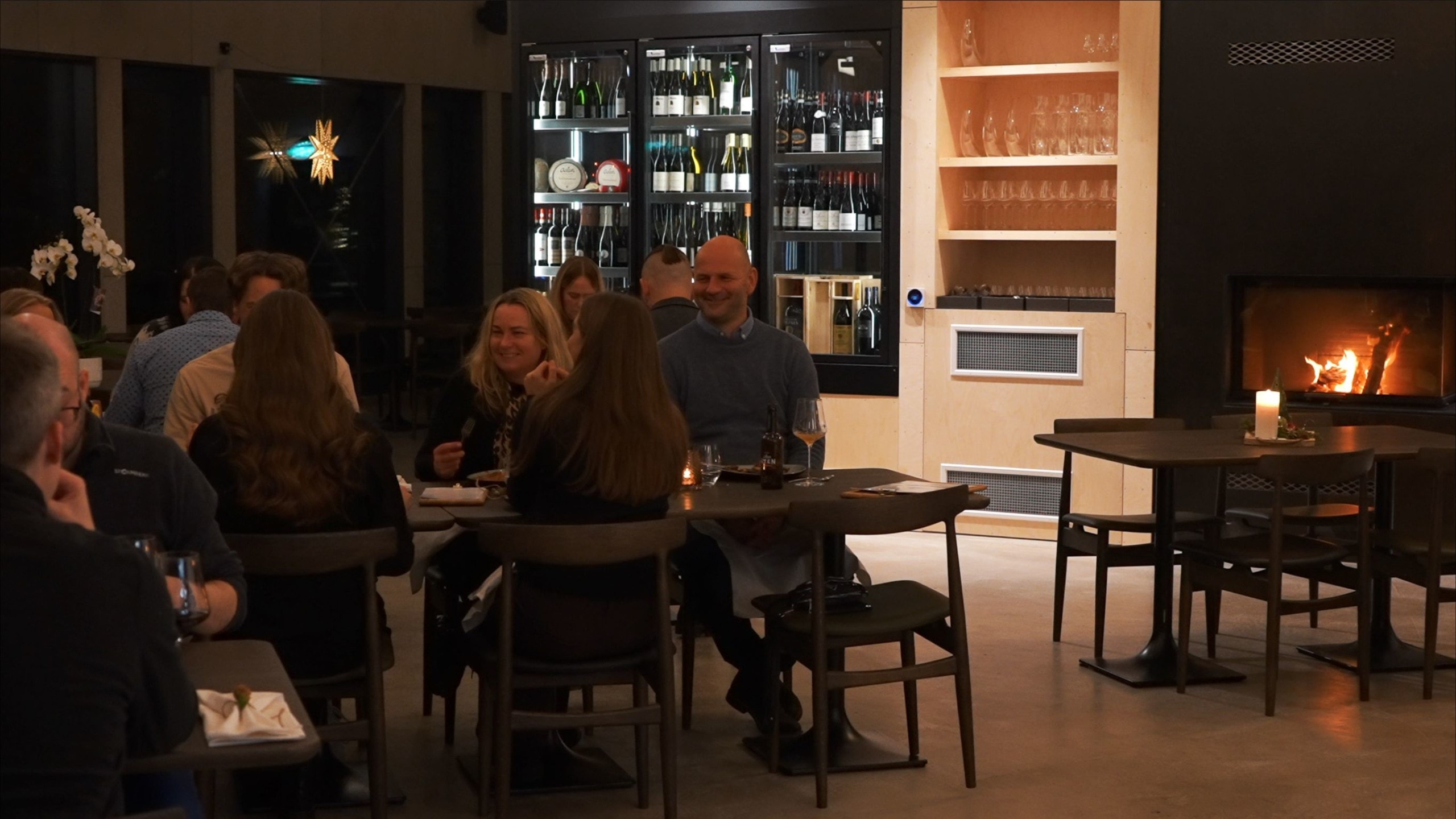 conference
A BREAK IN THE CONFERENCE WITH A LOCAL MEAL
In the second floor is the conference room, with the restaurant very close by. We tailor the solution that suits your conference, whether it involves accommodation, breakfast, lunch or dinner for the participants.
Take a look at our offerings to the business marked
here
Welcome to a good dining experiences in Hattvika –
WELCOME TO FANGST!