About us
This is Hattvika Lodge
We provide the best accommodation in the Lofoten Islands
Hattvika Lodge is providing accomodation rental at a private location at the sweetspot of the Lofoten archipelago. In the centre of the fisherman village Ballstad we set your HOME ABROAD ready for adventures at your doorstep. The Lofoten islands is perfect for sea and mountain adventures – year round.
Lofoten is about spectacular nature and constantly changing the weather. At Hattvika Lodge we proudly provide you with professional guides to safely enter our backyard. To provide guests with ultimate experiences, we collaborate with local activity providers such as; Local fishers, chefs, summer guides, ski touring guides, surf operator, sea kayak operator and diving operator. All powered by the Lofoten nature.
It's the people of Hattvika Lodge who will make your experience truly exceptional. Our staff is carefully chosen to take care of you when you're visiting us. The people have skillset to welcome you, guide, dine and relax when present at Hattvika Lodge.
We are located in Hattvika at Ballstad and provides accommodation in authentic renewed fisherman's cottages in Lofoten. From the summer of 2020 we offer accommodation of different sizes In addition, we are building 10 new HILLSIDE CABINS that will have a very special design and feeling
Hattvika Lodge is ideal for:
. Adventure seeking tourists
. Guests looking for the ultimate experience
. Corporate businesses
. Incentive activities/ groups
. Photo shoots, Product promotions
. Conferences, seminars, events
. Other customisation by appointment – everything is possible in Lofoten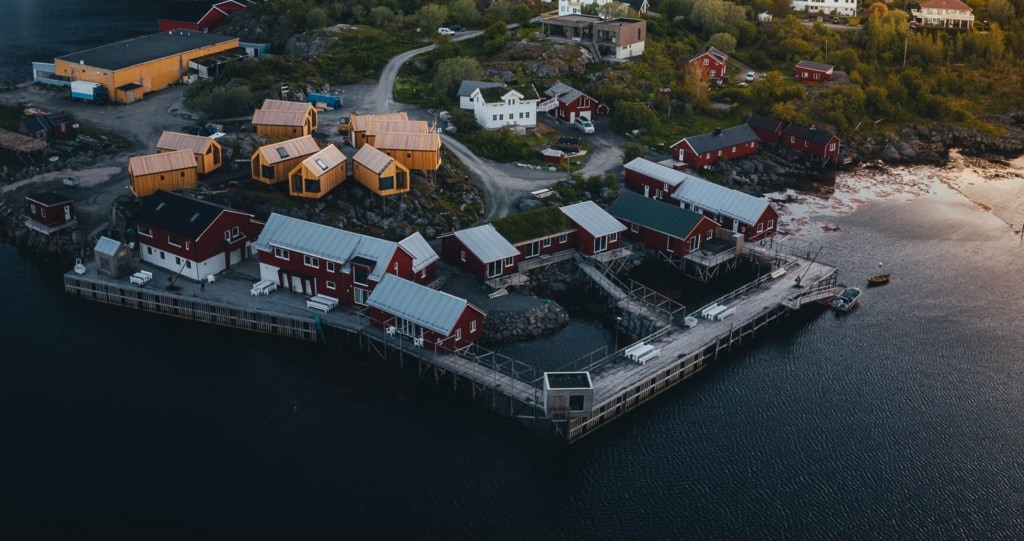 HATTVIKA LODGE – EXTENDED EXPERIENCES