Accommodation
Sleep with style
You will find Hattvika Lodge at the very end of Hattvika, in a charming cabin environment that is perfectly located to tell about the history of Lofoten. The buildings are newly refurbished and ready to welcome anyone who wishes high comfort and friendly hosts together with private surroundings.

If you are looking to rent cabins in Lofoten, Hattvika Lodge is an excellent choice for your stay! The area is really close to the elements, which we are proud of here in Lofoten. You are practically living on the sea, and the mountains which surrounds Ballstad are in your background.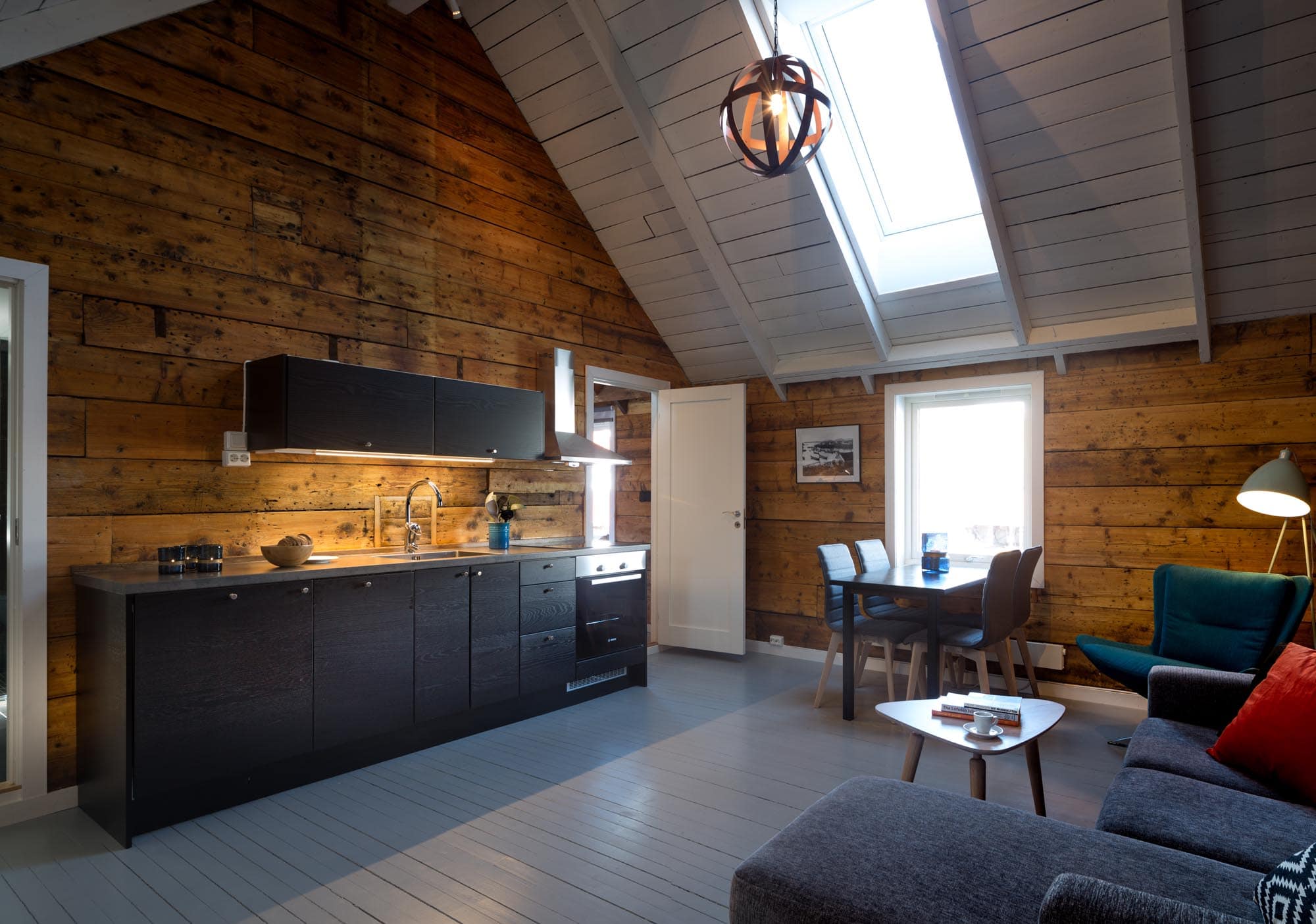 Seafront Rorbu
HATTVIKALODGE – HOME ABROAD
RORBU (CABIN) – the real and authentic Lofoten! For generations, Hattvika has been the address for fishermen during the legendary Lofotfisket, and today the cabins are available for anyone who seeks accommodation with high quality and standards. Our cabins, from around 1880, are renovated to modern and high standards, where you can feel the pulse of Lofoten's charm and traditions. All our units have modern bathrooms, good and flexible bed solutions and a fully equipped kitchen in an authentic atmosphere that are difficult to find anywhere else.
Browse all Seafront rorbus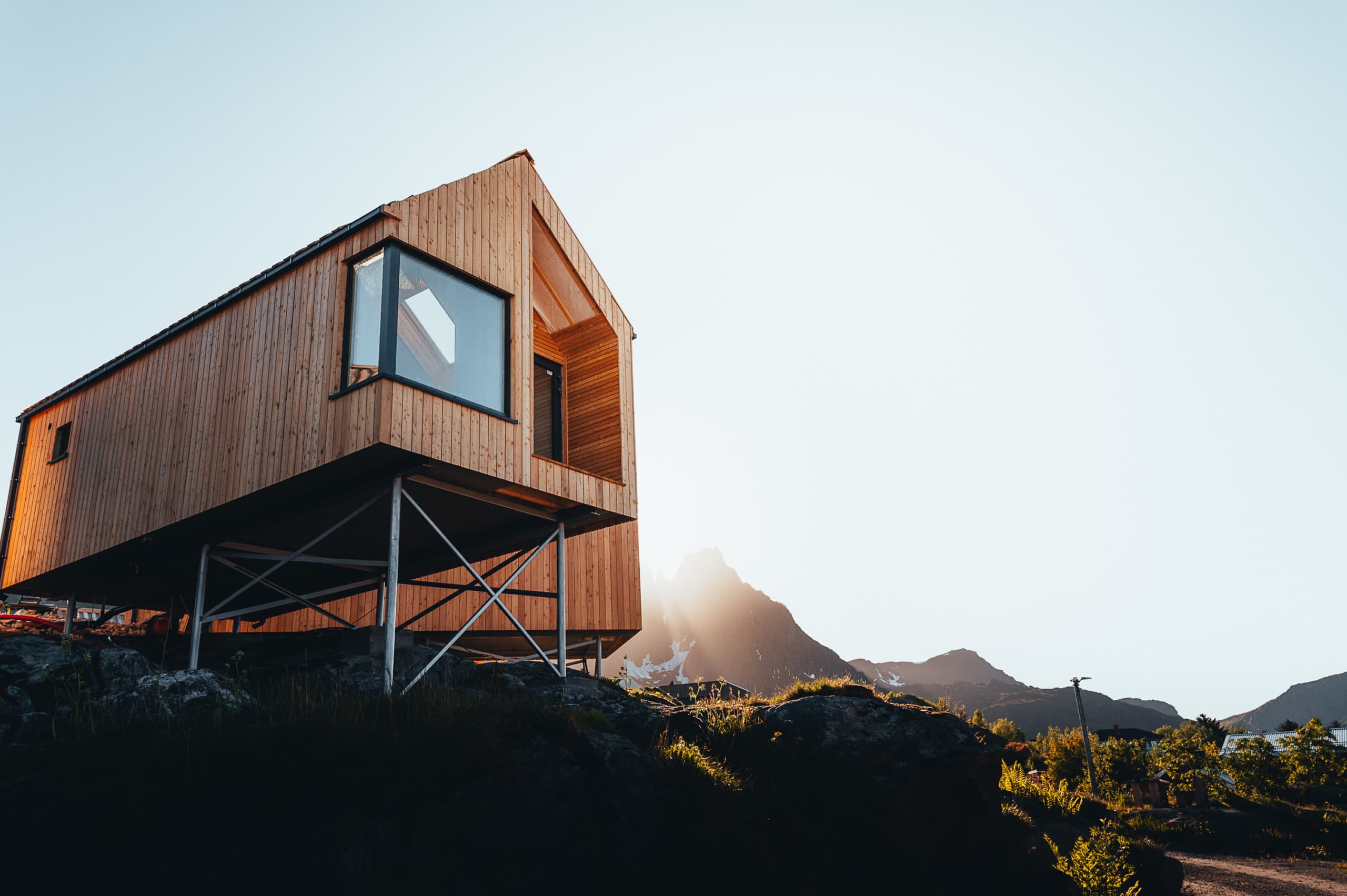 Hillside
Hattvika Hillside is our answer to conneting mountains and sea together, which will provide magical accommodation experiences in Lofoten. Hattvika Hillside has generous bathrooms for comfort, nice beds, a private balcony and a daybed in a big window. It is designed so that you will be able to observe the northern lights and the midnight sun from the bed! Includes breakfast.
Browse all Hillside rooms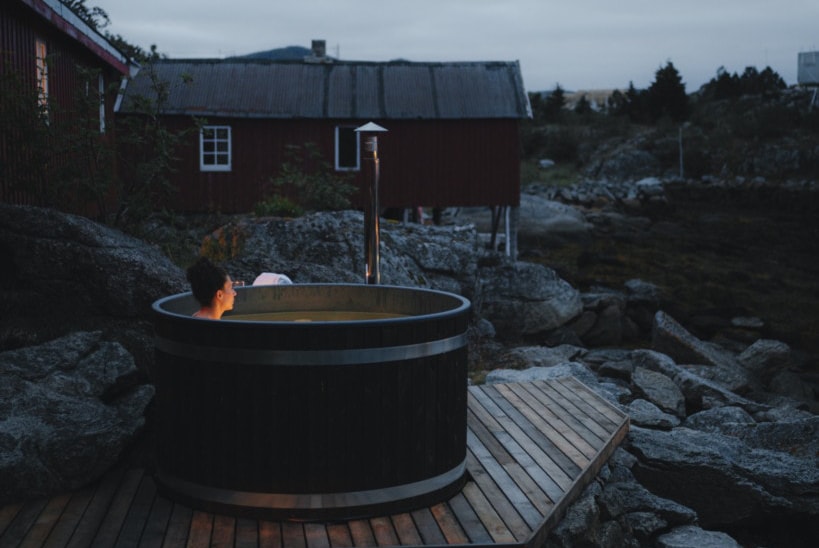 seaside
SEASIDE SUITES are suitable for the modern tourist who wants to experience Lofoten and who also wants to be served breakfast in our new restaurant FANGST – a short stroll across the quay.
SEASIDE SUITES are equipped with a spacious entrance hall and a small kitchenette with fridge / dishwasher and microwave. The bathroom is very well equipped with bath / shower / towel warmer and toilet. The bed is located in a large and authentic room, where we have a nice daybed, desk and some wardrobe facilities. Family room / bedroom with spectacular views and located right by the sea as a authentic fisherman's cottage should be presented.
Browse All Seaside rooms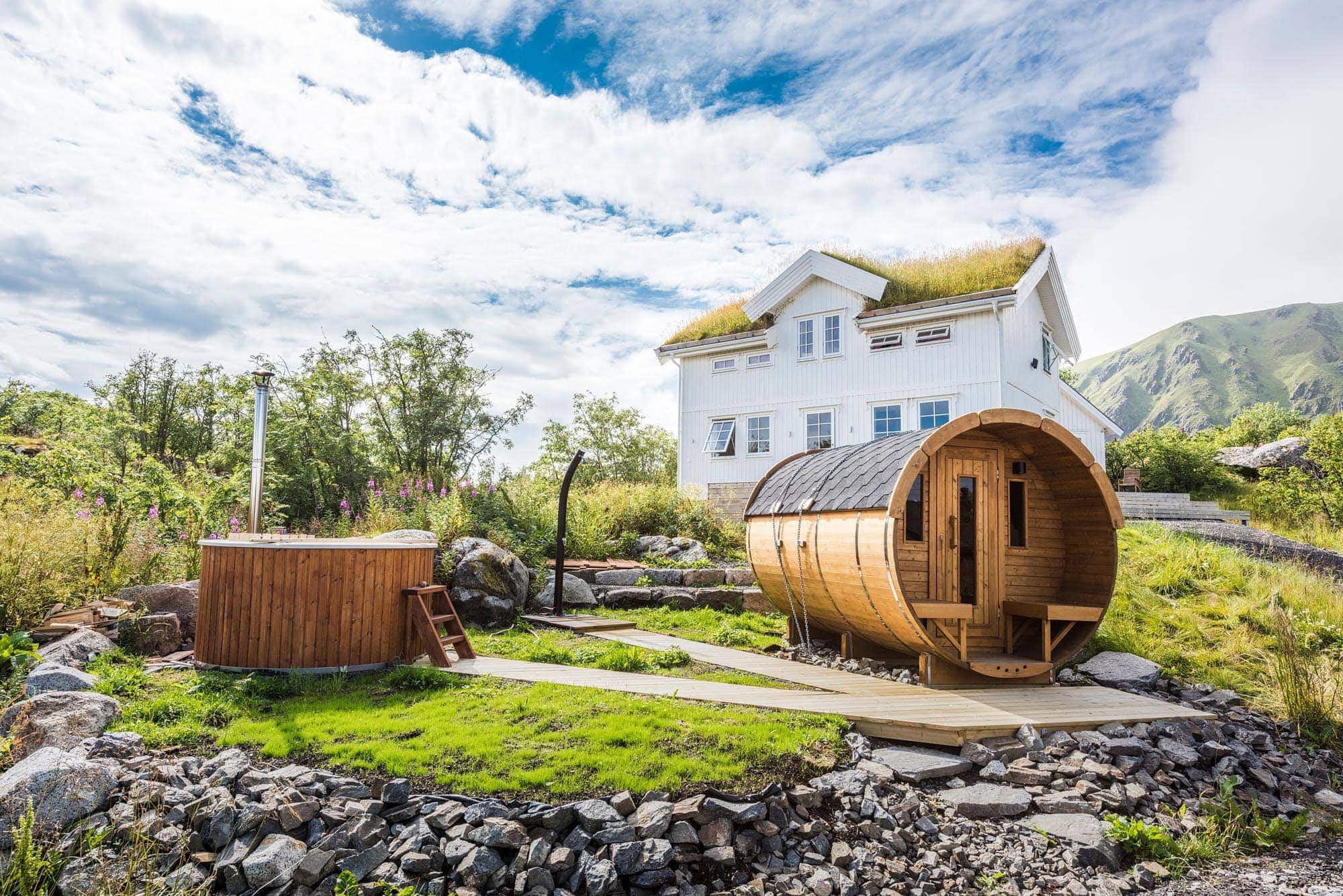 Hattvika Lodge
The typical Lofoten villa
We seek to combine the spectacular scenery with luxury accommodation to deliver a holiday environment you will never forget. To provide guests with the ultimate adventure, we collaborate with local activity providers including local fishermen, private chefs, summer guides, skitouring guides, kite operators, surf operators, seakayak operators and diving operators.
Hattvika Lodge