From the sweetspot of the Lofoten islands, Hattvika Lodge is providing adventures year round in all of Lofoten – the world's most beautiful archipelago!
By leveraging multi-day outdoor adventures, in combination with the best accommodation and gear, there is no need for overloaded luggage. All adventures are powered by Bergans and Viking footwear, which supports you with the best possible equipment. At basecamp, we'll assist you with the very best accommodation in our modern and authentic fisherman cottages – designed for an active stay.
OUR MULTI -DAY ADVENTURES AIM FOR THE ULTIMATE EXPERIENCE AND ARE PRE-SET WITH: 1 OR 2 DAYS IN THE OUTDOORS AND 2 TO 3 DAYS AT HATTVIKA LODGE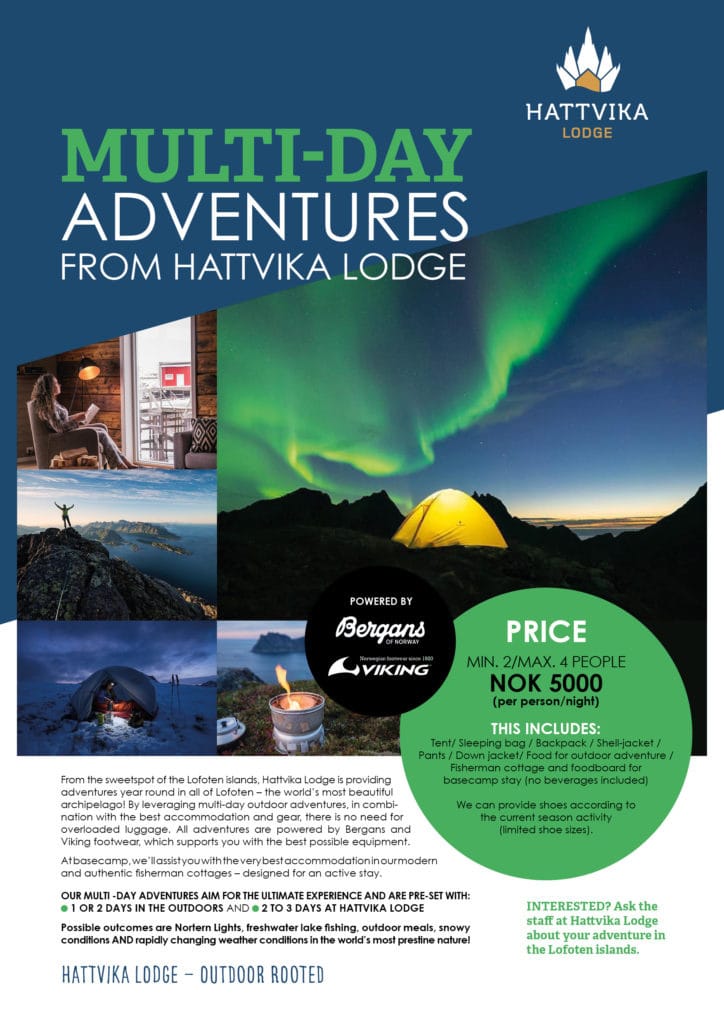 Possible outcomes are Northern Lights, freshwater lake fishing, outdoor meals, snowy conditions AND rapidly changing weather conditions in the world's most pristine nature!
COME JOIN US FOR AN ACTIVE STAY