The longest day in Lofoten – a photographers fairytail
For a photographer, wintertime in Lofoten is like heaven: crazy long golden hours, beautiful snowy mountains, and of course, the northern light. This was enough for us to pack our gear and head to the Lofoten Islands to spend 5 days in late January in the arctic winter with the help of Hattvika Lodge. We could not have foreseen how challenging this trip will be – in a good way.
At this time of the year, the sun rises over the horizon only for 4 hours, so we had to plan every second of our day. On the menu of this particular day was hiking up to Reinebringen and to Kvalvika beach, and some aurora hunting in the night. Sounds good, huh?
5:30 Our alarm clock rang like a freight train.
6:00 Leaving Hattvika Lodge.
7:00 We started our climb up to Reinebringen in pitch black. We knew where the safest routes were to the top, because we did this hike several times before, although never during the winter. After a few steps we already realized this was going to be a tough one.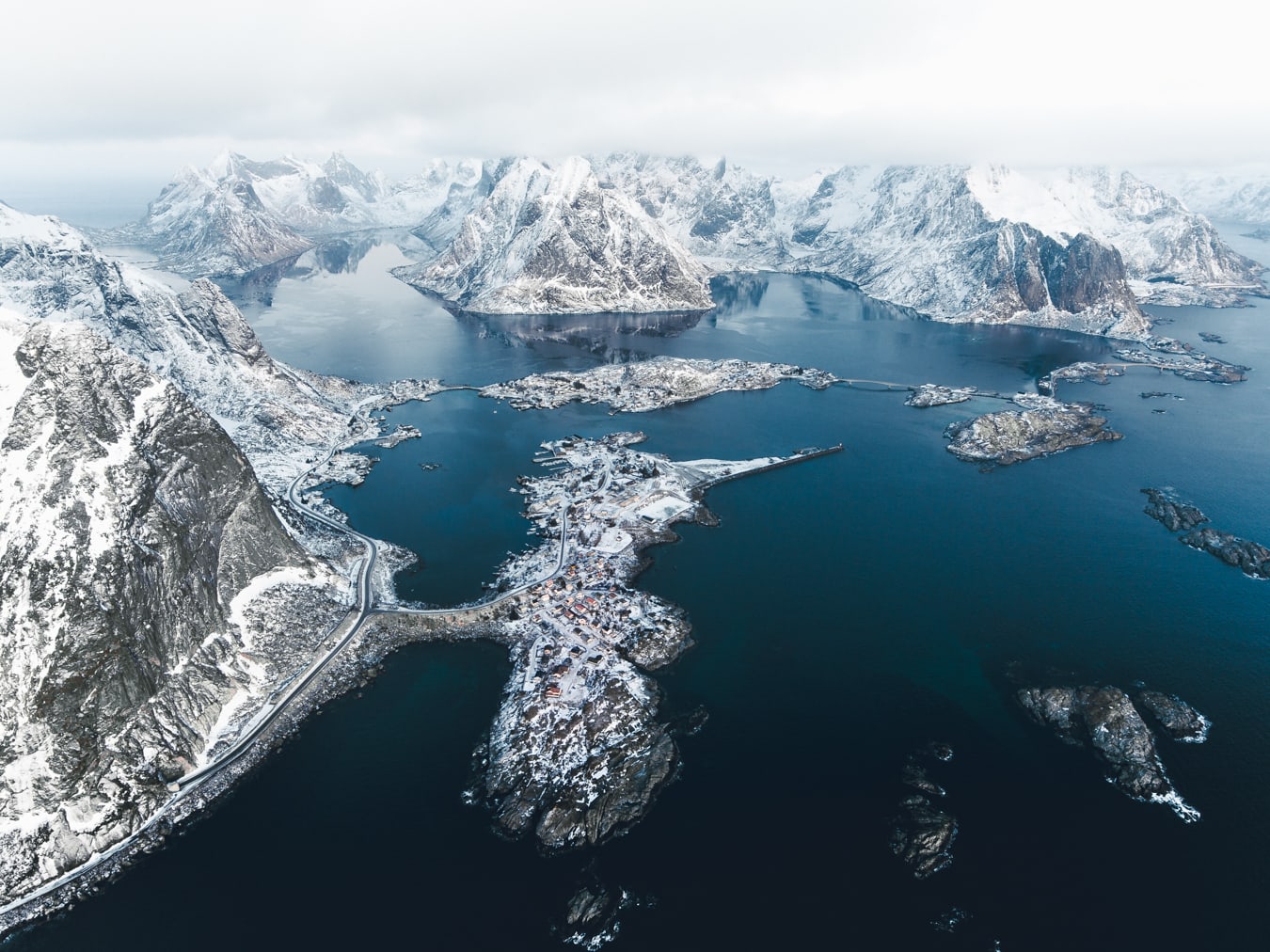 The ground was covered in ice almost everywhere: and because of a healthy 5 cm thick layer of snow on the top of it, we literally couldn't see where was safe to step and where was not. We tried to grab every little piece of grass, bush and tree to stabilize ourselves on our way up. After the longest 2 hours of struggling and only 50 meters from the top, we arrived to an almost vertical cliff fully covered by ice: we immediately knew this was the end of our hike. This was the best decision we made. The sun had almost reached the horizon, so we took out our drones from our backpacks and flew for a good hour before we slid down the icy walls of Reinebringen on our bums.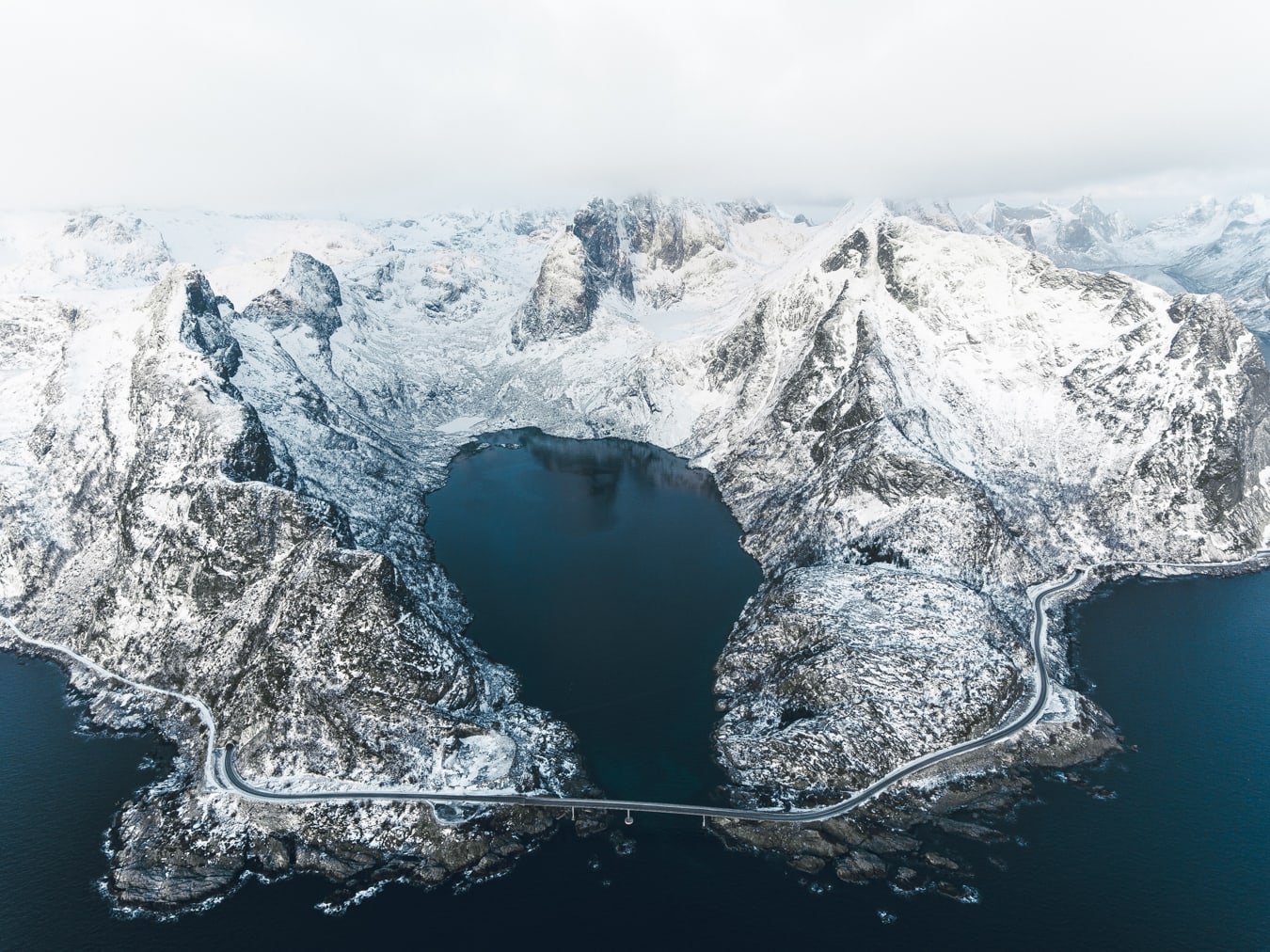 But we didn't have any time to rest, because at 12 o'clock the sun had already started his way back behind the horizon, so we immediately headed to Kvalvika Beach where another 2 hour hike waited for us.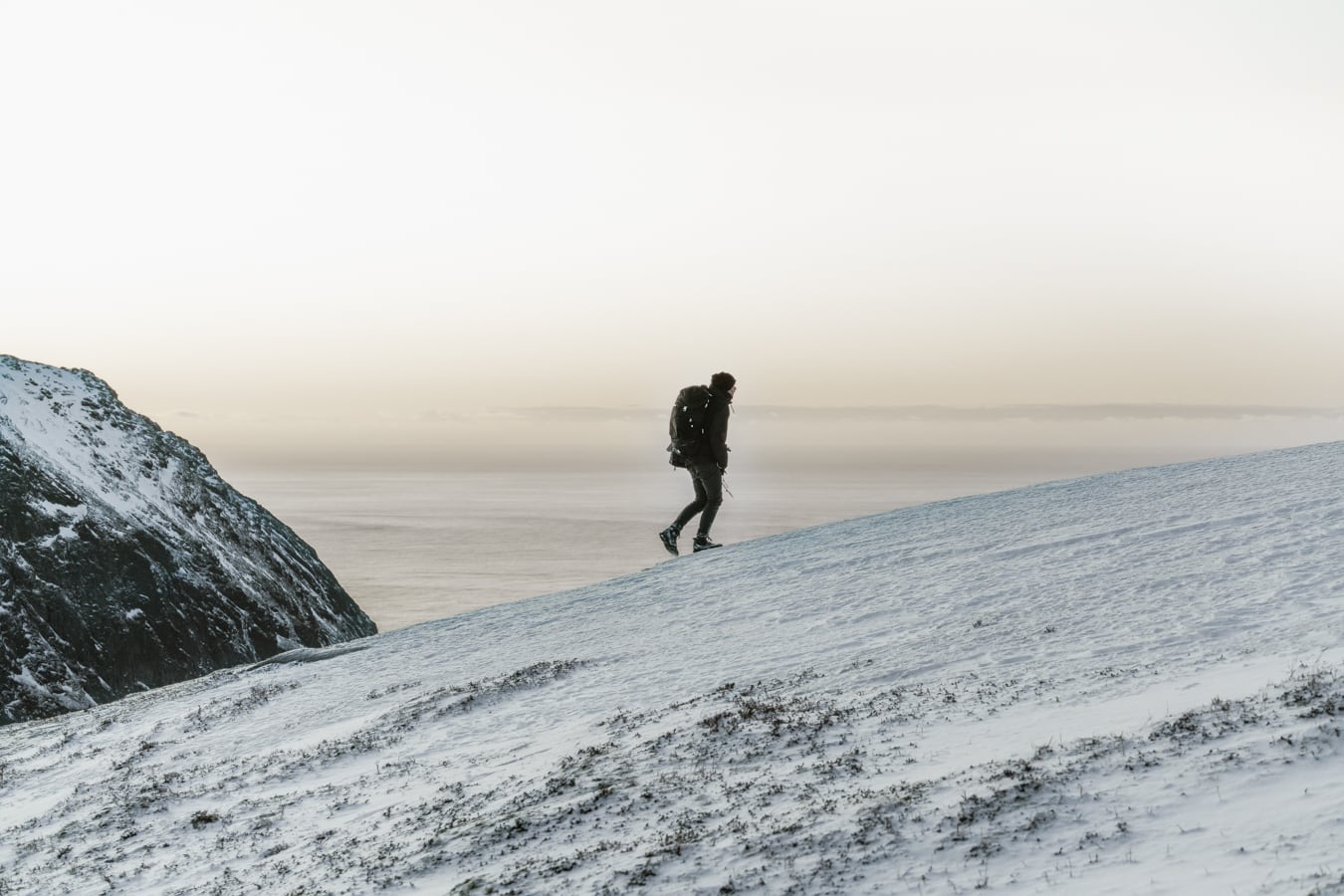 Which of course became a 3 hour hike. More ice + fatigue + arctic wind = funny combo. But we climbed up somehow, and the views were gorgeous up there.
The sun set right behind the beach, and we had the whole place for ourselves. After a little drone action we headed back to Hattvika Lodge to have a little rest and gain some energy before we wentback for the 3rd adventure of the day.
For the most successful adventure of the day. At 9pm we drove back all the way to Reine and started our Aurora hunting from there. The show was phenomenal that night and we were really lucky with the almost clear sky and the calm conditions.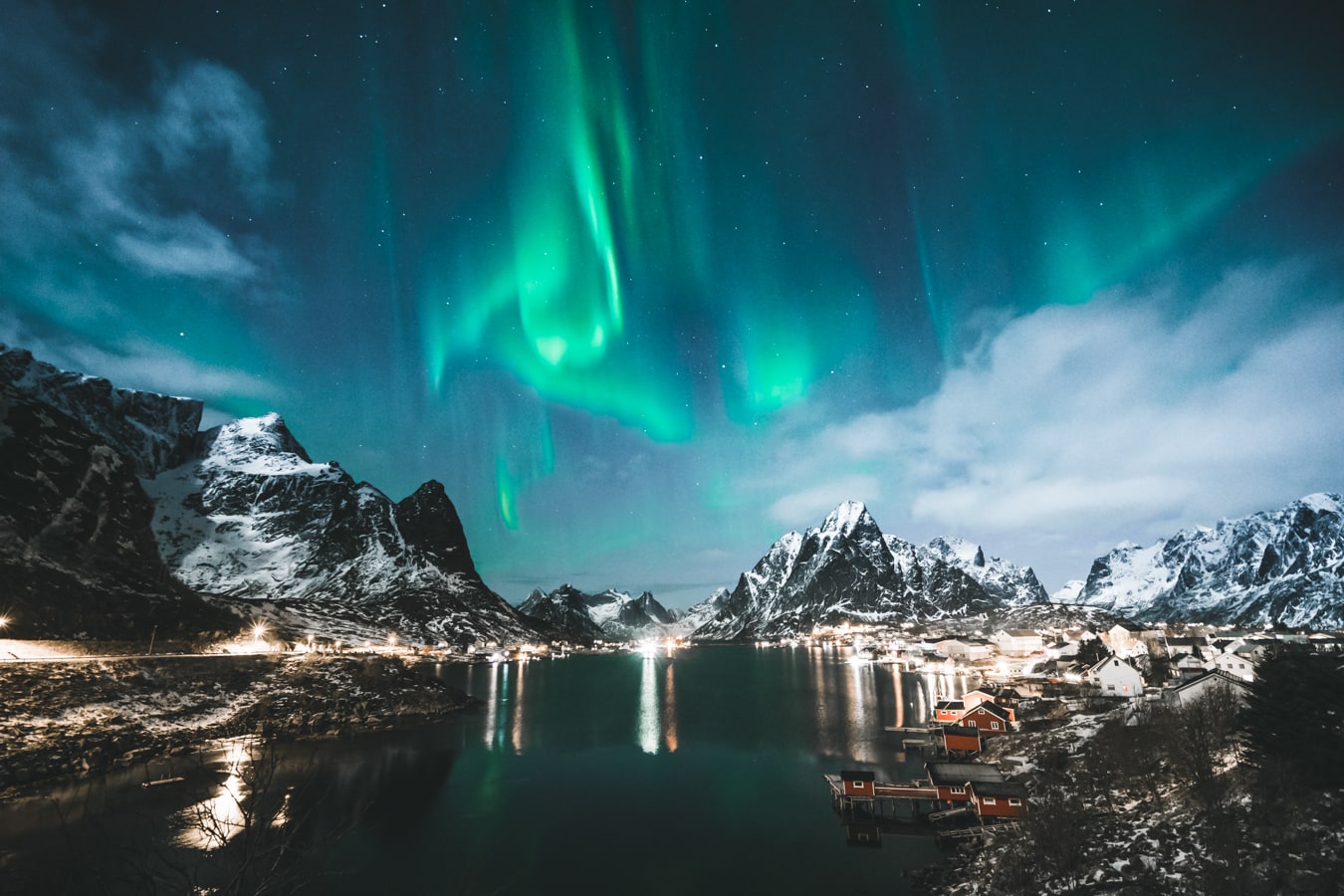 With 19,7km in our legs, several banger photos on our SD card and countless lifelong memories we arrived back to Hattvika Lodge at around 2 am. 3 hours of powersleep and a new day with even more epic adventures waited for us.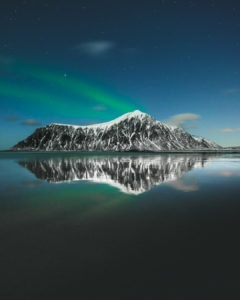 This is a featured blogpost for Hattvika Lodge, a accomodation lodge at the sweetspot of the Lofoten islands. Specialy designed for active guest to explore all of the world most beautiful archipelago. Text and photo is of courtesy of Gabor Nagy, Frederik Schindler and Jack Harding. All 3 dudes are amizing adventurers and photographers. Thank you so much for your contribution and dedication to awesome adventures!