Aktivitet
Northern Lights Safari
Go explore aurora boralis in the Lofoten Islands with us
DESCRIPTION: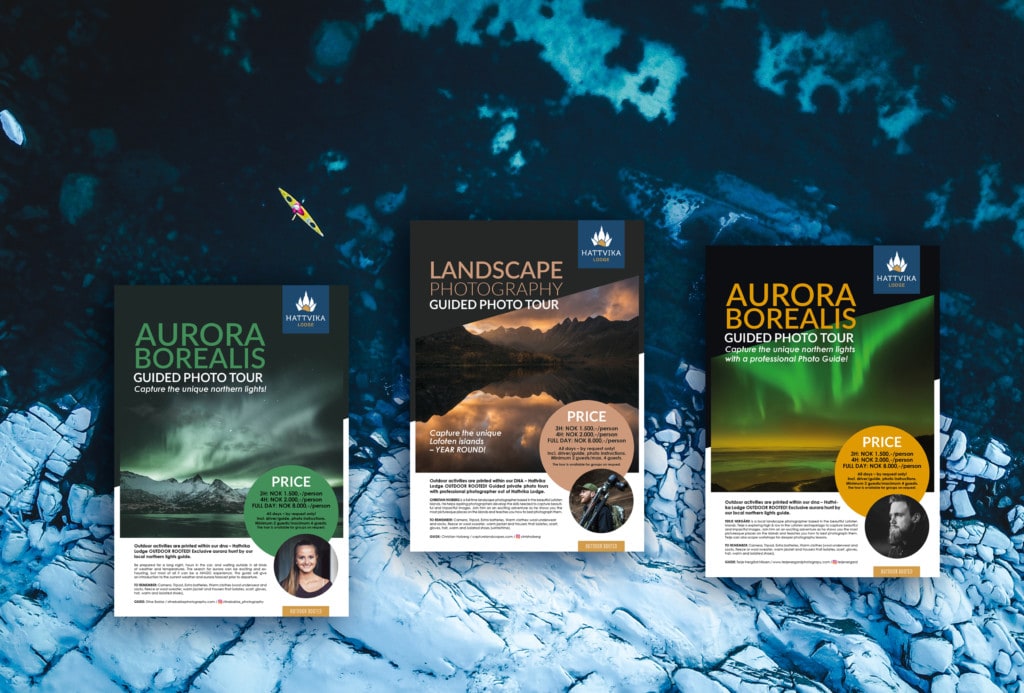 The Lofoten Islands are located at latitude 68°, north of the Arctic Circle in Northern Norway. This archipelago consists of seven principal islands, and the area of land covers about 1,227 sq km or 474 sq mi, with a total of only 24,000 inhabitants. The natural beauty of this incredible landscape provides us with the possibility of exploring colourful fjords, jagged mountain peaks, unique beaches and the world-renowned Arctic light.
If we are blessed with starry nights and clear skies, we will be able to capture the elusive and strikingly beautiful Aurora Borealis aka Northern Lights as it dances seductively on the night skies.
Book your northern lights holiday with Hattvika Lodge for an unforgettable experience. At Hattvika Lodge we guide guests year round for photoguiding with professional freelance photographers and staff available at basecamp.
We will explore the surrounding areas of Ballstad and around Vestvågøy during this aurora safari.