How we optimized our time while visiting Lofoten and Hattvika Lodge.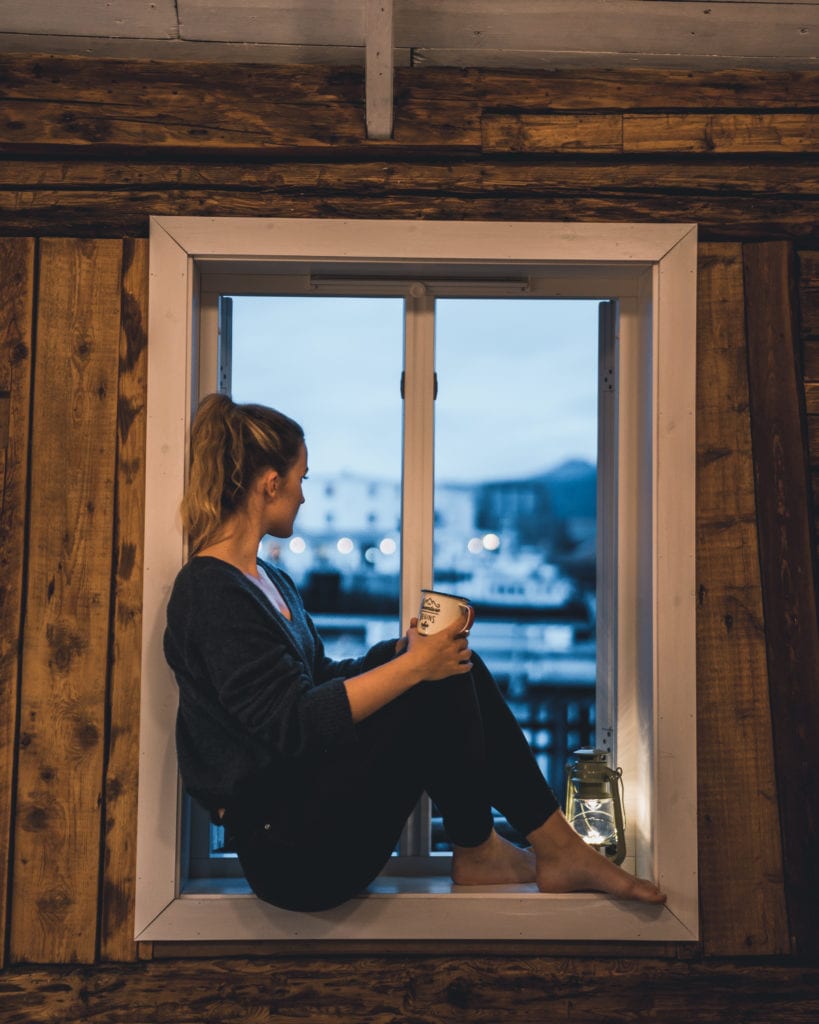 Being a couple living on the road, we often prioritize camping in the middle of nowhere to be at the heart of the attraction. We are drawn to nature and cherish waking up in the middle of it while the sun rises gently over the horizon. This summer we were lucky enough to spend a few days on the archipelago of Lofoten, a group of rugged islands situated just outside the mainland of Northern Norway. This is the story of how it went down.

Arriving with a ferry from Bodø, we soon realized the pure epicness of the sharp-edged peaks roaring over the cozy fishermen villages in Lofoten. Narrow roads and traditional wooden houses, gave us a intimate feeling and made us connect with the local community. With seagulls and waves creating the perfect musical backdrop, we drove north to find out what Lofoten had to offer.
We didn't get far before we realized covering some distance in this landscape would be hard. The surroundings is too appealing for two photographers looking for memories to eternalize. It's safe to say that our memory cards soon filled up and that we didn't keep up with our driving schedule.

We got to see Å and Reine, before we headed over to Sakrisøy and Hamnøy and then further north.

Having slept outdoors in a tiny but iconic area called Nusfjord, we enjoyed a sweet start to the day. There's a super cozy bakery in the middle of the small town and I think finding a more heartwarming and traditional place to enjoy pastries is hard. After having a coffee and a cinnamon bun, we were more than ready to seize the day. We turned our heads towards the arctic beaches in the nearby area and let our husky puppy run free. Observing fishing boats gently sailing across the calm ocean and an otter diving among the seaweed of the shore, our call to explore the surrounding mountain tops somehow settled. We decided to enjoy this moment of zen before we headed to Ballstad to check in at Hattvika Lodge.
It was a true joy walking into our room, Nordbua #3 when we got to Hattvika. It's nice to stay outside, but it sure is wonderful to stay at a special place like this too. Blending modern and traditional architecture and interior in an excellent way, we quickly got a homie feel to this fisherman hut inspired housing. Fresh ocean air right outside and no noise except an occasional seagull or a boat, made this a place of tranquility. We soon got to chat with the staff and other lodge guests and realized how they all seemed to have the same impression that we got.
Waking up rested and energized, we continued to explore the archipelago. The morning sun rays was a welcome change from the otherwise cloudy weather and the temptation of a kayak trip was overwhelming. Our skilled guide Jonas made us feel at ease while paddling right next to the seemingly vertical mountains. What a way to get the day going! With a convenient location centered in Lofoten, Hattvika makes for a perfect exploration hub. This meant we got to do several mountain hikes and get back to relax properly in between the summits. Often, pictures speak louder than words and I'll let these images show some more highlights from our travels:
That's it for our visit to Lofoten. Thanks for having us Hattvika, hope to come back during winter to experience the dancing auroras and to test the amazing sauna on the docks (maybe we'll even take a ice cold swim, who knows!). – Simon Bræck Hanssen and Benedikte Roness

All pictures is by the authors. For more inspiration, check the Instagram profile of Benedikte Roness.