Aktivitet
Hike and Trail Running out of Ballstad
Enter the Lofoten mountains and explore by foot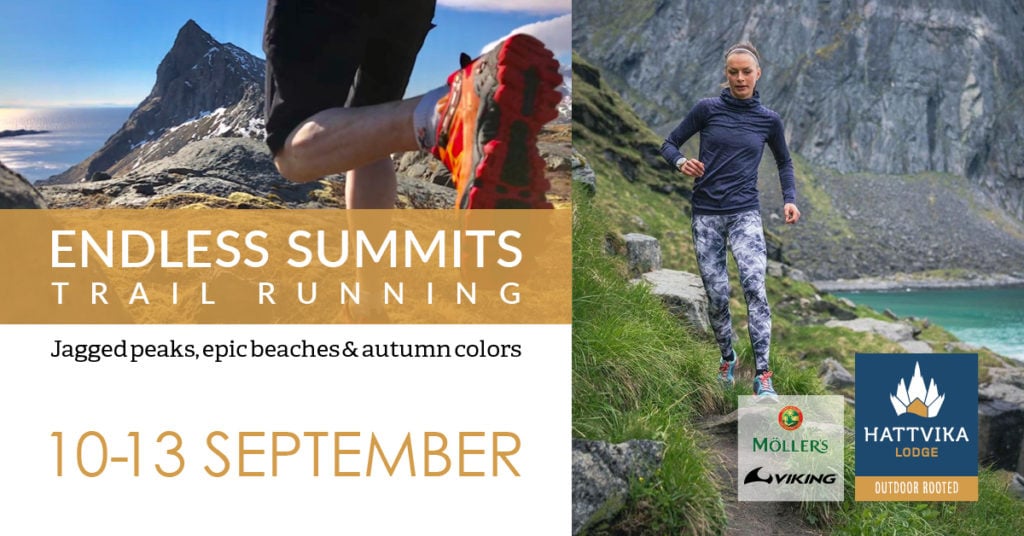 Trail running Courses, CLASSES AND PERSONAL COACHING
​
HATTVIKA LODGE, MOVINGLY ACTIVE
​Hattvika Lodge is proud to announce a newly offered service. Roland Hummer from Austria, who joined the Hattvika team in January 2018, offers trail running courses and personal coaching at the majestic Lofoten islands.
Trail running can build strength and improve form. As training miles accumulate it's tempting to start logging miles off-road and there are many benefits to be gained merely from changing surfaces. Trail running will strengthen muscles in the foot, ankle and pelvis, otherwise not developed while running on urban terrain. This strengthening increases overall muscle recruitment, creating more power and resulting in higher running efficiency.
​
What to expect:
​
Personal Coaching
Fundamental personal analyses
Customized schedule training plan
Training based nourishment
Night run, training techniques, orientation
Two massages, sauna & hot tub
Who should attend? Athletes without or little experience:
​
Adapting phase program with workouts sessions for Trail Running
​
General physical reinforcement
Getting ready for first Trail Running (competition)
Improving running technique on street runs and
Trail tracks
How to choose & use Trail Running gear & apperal
Experienced Athletes:
​
Hattvika trail running course for sports people who want to get to know this sport in all its main aspects, like runners, triathletes, mountain bikers, trekkers, etc.
​
Trail Running for Advanced Trailers
Nutrition and Supplements in Trail Running
Improving running technique on trail tracks
Development of power and strength
Increase in speed and endurance
1st phase
Analysis of the physiological condition and training level of the athlete
Analysis of the athlete profile, previous experiences in (trail) running and other sports
Diagnostic of the performances capabilities
Analysis of the lifestyle and daily diet
Goals definition
​
Group size: one to maximum eight participants
​
Book your individual personal coaching with Roland. Prices start at NOK 800,-/ hour or 3000 NOK per day.
​
Full description about the service here