Restaurant
Hattvika Lodge has restored an authentic fisherman's cottage (double arc) from the 1880s. The restaurant is private and only available on request.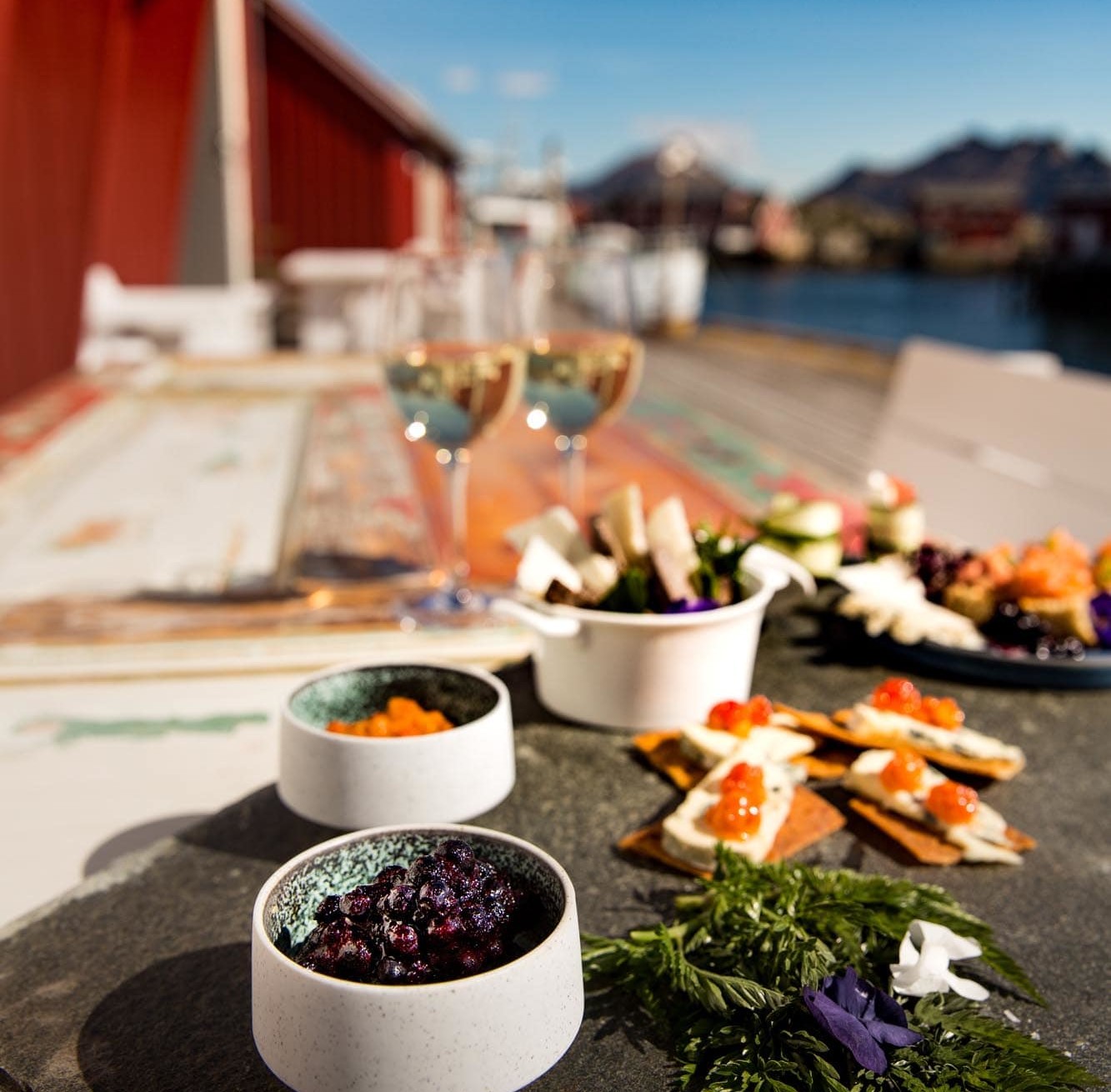 Authentic food
a taste of Lofoten
Here, our guests can enjoy the Lofoten food basket. The local chef will cook a tailor-made menu upon request, and we serve it at our premises on the waterfront. We arrange for the best food experience-locally, rustic and stylish!
NEW restaurant
Open in 2021 – estimated to october
ON-SITE RESTAURANT & CONFERENCE ROOM The restaurant will deliver the highest possible food and service quality, with an authentic smile. The main goal is to produce healthy food in a sustainable manner while keeping its northern roots. The menu will mainly be based on daily catched seafood delivered to our doorstep. We will be able to host up to 100 guests; 75 in the restaurant, 15 in the board meeting room and 10 in the reception/ lounge area.
ARCTIC TASTE – AUTHENTIC FEEL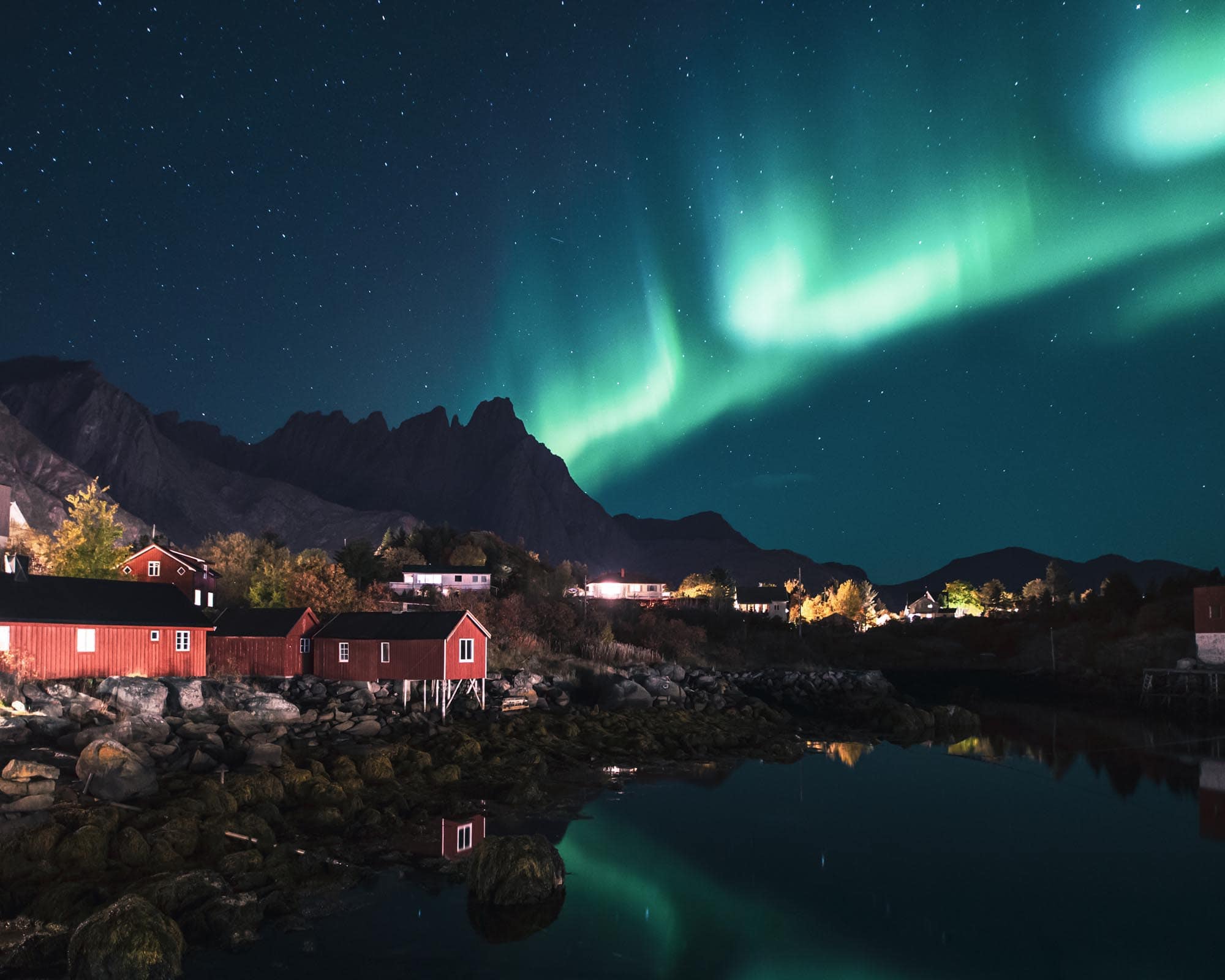 northern lights safari
If we are blessed with starry nights and clear skies, we will be able to capture the elusive and strikingly beautiful Aurora Borealis aka Northern Lights as it dances seductively on the night skies.
We will explore the surrounding areas of Ballstad and around Vestvågøy during this aurora safari.
Check out the Aurora